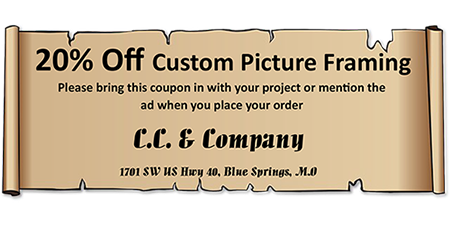 Since we are a full-service frame shop, we offer framing services for keepsake shadow boxes, prints, photos and more. Custom frames in Jackson County, MO, are available for purchase or can be designed in store.
Frame your diploma, graduation tassel, or wedding pictures to ensure safe keeping in a frame designed to fit your needs. Our framing experts are available five days a week. Stop in for your free framing estimate or to check out previous framing projects we've completed.
Our Frame Selection
Our frame selection ranges from budget to designer, allowing you to design within your means. Choose your size, color, mat and style and leave the rest to us. We offer several different frame sizes, metal and wood options and can include one or more items in the frame. UV-Blocking glass is also a popular option to protect your valuables from sun damage.
We aim to provide you with the fullest selection of framing supplies in Jackson County, MO & We look forward to seeing what we can frame for you.
Quality Guarantee
We guarantee quality in each piece we frame. Our experienced experts offer frame design assistance to create a piece you will be proud to hang in your home or give as a gift. We take pride in our expert service, providing you with a piece you will cherish for life. A picture is worth a thousand words and we would love to help you frame that special memory!
Custom Framing Services
Specializing in needlework framing
Wide frame selection
Frame design assistance and free estimates
Ready to Frame?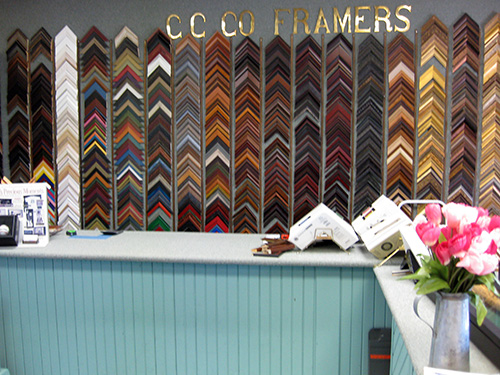 Already have an idea in mind? Call or stop into our store and let us know how we make your ideas come to life. We look forward to helping you put the finishing touches on your project!
Call us at 816-229-2950 or visit us in store for your free framing estimate.