Covid-19 Restrictions for Jackson County, Mo
We have returned to our regular open hours. Face mask and 6 foot distancing still required.
Counted Cross Stitch in Jackson County, MO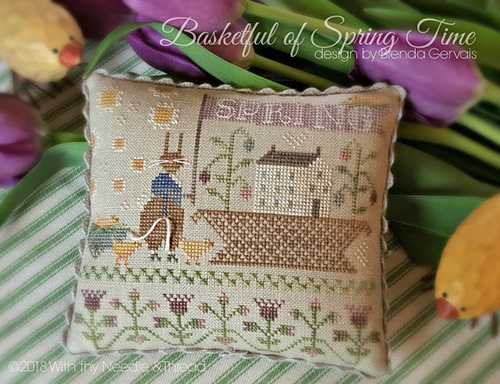 For over 25 years, C.C. & Company has specialized in counted cross stitch and custom picture framing. Located in Blue Springs, MO, we take pride in having the largest selection of patterns in the greater Kansas City area.
Our experienced and knowledgeable staff is here to help and welcome you into the C.C. & Company family!
Get the Full Counted Cross Stitch Experience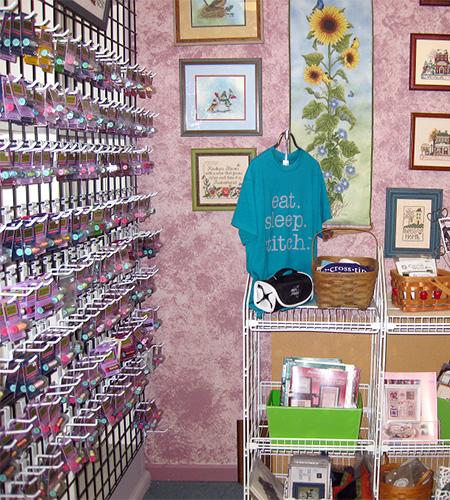 At C.C. & Company, we focus on one thing: bringing crafters throughout the area the very best selection in cross stitch supplies and products. Our counted cross stitch fabric inventory in Jackson County, MO, offers over 225 different choices to fit your project needs. Since we are unable to keep all choices in our store, we encourage custom orders that will be shipped directly to your doorstep. We also offer a free stitch-by-stitch design by Rosie and Me to master your cross stitch skills. Pick your favorite fabric and color of your choice and get stitching!
Our store brings you a full range of stitch supplies in Jackson County, MO, available for purchase in store or online. In-store, come to us for custom needlework framing services include cross stitch, needlepoint and embroidery. We offer a full section of floss, fibers and threads and can special order any we do not offer in store. Our partnership with Merchant Mall offers additional work from 300+ designers and more than 12,000 charts!
Above all, our experienced staff is here to help to meet your cross stitch needs. Our specialties include expertise when it comes to counted cross stitch, techniques and knowledge on fabrics and accessories. Our wide variety of products and services, including:
Our store boasts more than 30 years' experience that our competition simply cannot provide! We're your experts when it comes to getting the right products.

We have a large cross stitch inventory that includes just about any type of fabric you could want (more than 225 styles)!

We offer custom needlework framing and can help you finish your project in a way that truly illustrates the time and effort you put into it!
Can't find what you're looking for? We proudly offer custom orders and work hard to make sure our customers get what they're looking for.

As part of of our merchant mall partnership, we're able to provide you access to an even wider range of products!
About Us
C.C. and Company opened its doors in 1985 to serve the needlework community in the Greater Kansas City area. Our specialty is counted cross stitch needleart, related techniques and accessories including a wide selection of counted cross stitch patterns. We provide a full array of custom framing services. Our speciality is needlework framing where all materials used are conversation and our mounting technique is the lacing method which uses no staples or pins to rust and no sticky board.
We invite you to experience counted cross stitch. We have a staff of experienced cross stitchers who can help you choose the best fabric, fibers and any assistance you may need to complete your project. We are happy to do special orders and will mail if you are not able to come into the shop.
We all face everyday challenges, cross stitch helps you escape for a little while. Relaxing your mind, lifting your spirit and healing your soul.
Let Us Help You
Ready to get stitching? Call us at
816-229-2950
or visit our store located at 1701 SW US 40 Highway, Suite 102 in Blue Springs, MO. We're excited to welcome you, no matter what you need! Proudly serving your cross stitch and needlework needs in the Greater Missouri area, including:
Blue Springs MO
Kansas City MO
Independence MO
Liberty MO
Bates City MO
Oak Grove MO
Lee's Summit MO
Odessa MO
Jackson County MO
Clay County MO
Cass County MO
Ray County MO
Lafayette County MO
Johnson County MO