Experience Cross Stitching Today!
C. C. & Company is open Tuesday through Friday, 9:30 am to 5 pm and Saturday from 9:30 am to 4 pm.
Contact us at 816-229-2950 or visit us in store at 1701 SW US 40 Highway, Suite 102 in Blue Springs, MO, for all your counted cross stitch supplies or custom framing needs throughout Blue Springs, Grain Valley, Jackson County, or Kansas City, MO.
Our experts are always available to help with whatever you may need. We'll be glad to provide you with the products and recommendations you're looking for.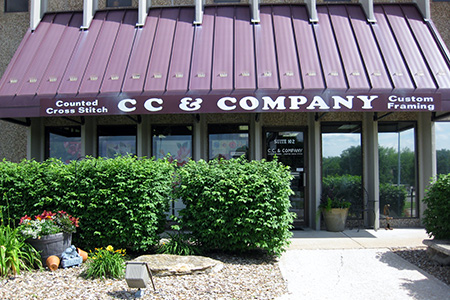 Questions? Looking for something special? Fill out the form below and we'll be happy to assist in any way we can. We look forward to hearing from you soon.